What Is EW Run?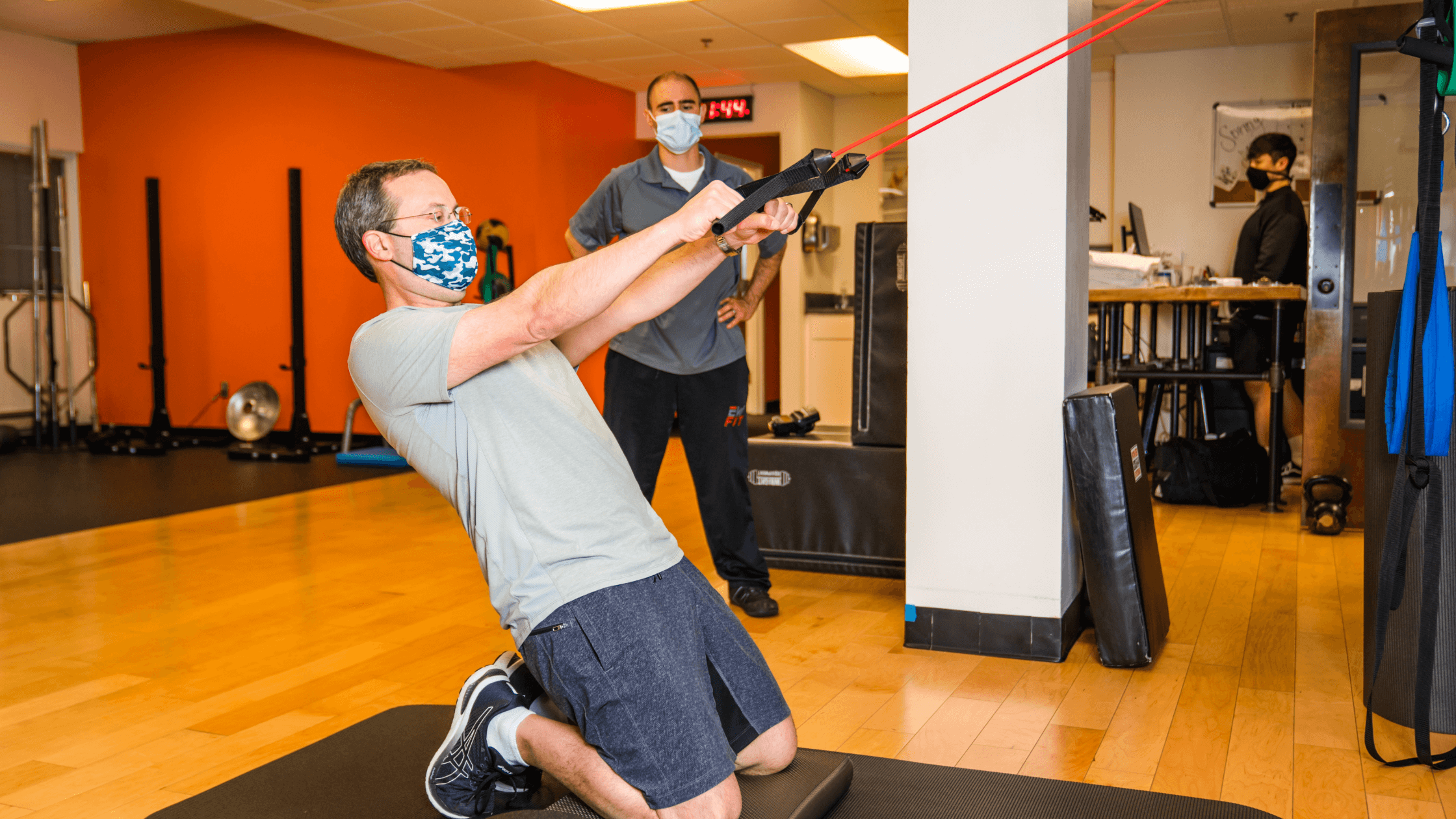 There is no other sport that has inherent freedom like running. It requires no equipment, no gym membership, no team - just your body, and the sheer will to always be better. Running is truly unique in the sports world, and runners are consequently exceptional athletes. Because other than shoes, your body is the only equipment required, it requires extensive care to maintain performance. But how do you figure out what your body needs to recover and perform to meet your goals? Where should you go for this kind of specialized advice?
We see many runners here at EW Motion Therapy, and our team is dedicated to patient success. We understand the needs of runners, and we consider it a privilege to help runners perform better or recover from injury. We also serve runners with our program, EW Run, to help runners stay injury-free and run for a lifetime.
This article discusses EW Run, why we created it, and what makes it different from other running programs. After understanding what EW Run is, you may decide to sign up for a run evaluation and take the first step toward becoming a better runner.
EW Run 101
EW Run is a multi-dimensional running experience designed to enhance performance, minimize injury risk, accelerate recovery, and provide community support for a lifetime of running. The curriculum is based on EW Motion Therapy's mission of promoting health and vitality by empowering motion. Our program director, Lauren Hendrix, is a Birmingham native and nationally recognized running rehab specialist. She leads our team of movement specialists, many of whom are doctors of physical therapy, who are trained in the EW Run approach.
The entry point to the EW Run experience is our run evaluation. When you come in for your 90-minute session, a physical therapist will look at the way your body moves and complete a full-body exam. Then, they will watch you run and provide an individualized, corrective plan for any imbalances as needed. You will learn how your whole body works together when you run, and your specialist will use their knowledge as a physical therapist to prescribe interventions and exercises for you to improve performance. You may come back for a follow-up session to ensure your exercise plan is helping you achieve your running goals.
After the run evaluation, we will invite you to join our EW Run learning center. This group of online resources has articles on training programs, how to build strength training into your routine, nutrition recommendations, and more.
Our goal is to build a true community of Birmingham runners of every level who can encourage and support each other as they work toward their individual goals. This community is open to any runners, not just those who have completed run evaluations with us. You will receive invitations to group runs, group cross-training classes, and workshops. Look for our tent at your next race to become a part of the action!
Why running?
You may be wondering why a group of physical therapists has become so focused on runners. In our 20+ years in the Birmingham market, there has always been a need for a physical-therapy-based approach to maintaining and promoting healthy running, preventing injuries before they happen, and helping runners recover when injuries occur. Our team is dedicated to helping runners because many of our patients are runners. We would hear from them how there are many local opportunities for racing and run coaching, but there are fewer options that employ the knowledge of a physical therapist.
Our program includes many aspects of improving performance, including stability, recovery, nutrition, and sleep. By addressing every part of the runner's experience, we can provide a one-stop shop for runners to maximize performance at every stage and refer you to the best experts for your needs.
Our ultimate goal is to help runners improve performance and make lifelong friends in the local running community. By offering additional resources and community connections along with our run evaluations, we want to bring runners together from all over Birmingham and build a greater running community in the Magic City.
How can I sign up?
If you are a runner in Birmingham or Tuscaloosa looking for something to enhance your running experience, then our EW Run program might be a great option for you to consider. We are passionate about helping runners at EW Motion Therapy, using our physical therapy background to address more aspects of running than traditional coaching. Let us watch you run and recommend performance-improving habits tailored to your body.

If you would like to sign up for a run evaluation, you can call the front desk at any of our four clinics, or fill out the Request an Appointment form on our website, and someone from our staff will contact you within 48 hours with your next steps.