Physical Therapy vs. Occupational Therapy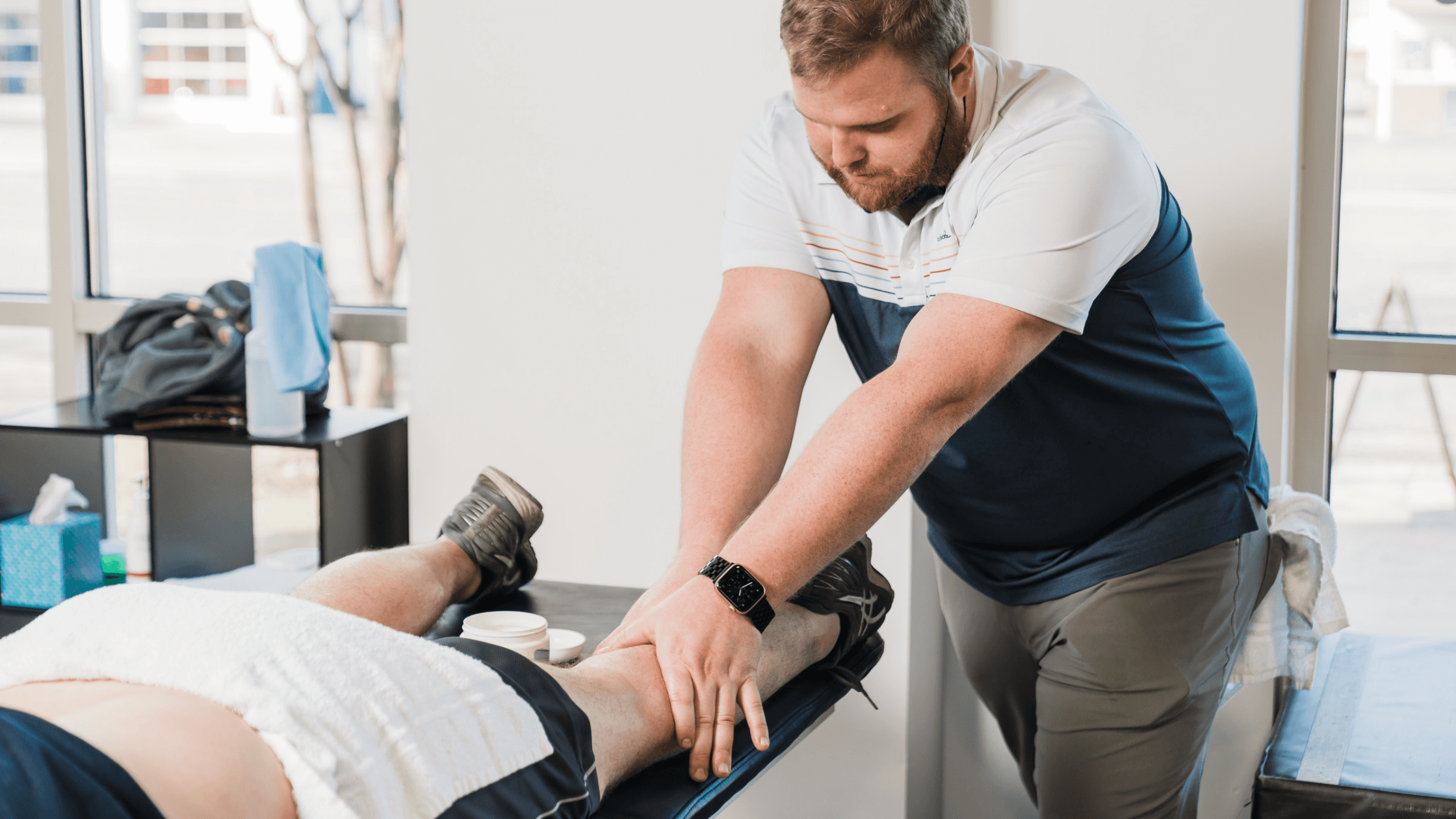 When you need treatment for an injury or condition, the titles of different practitioners can be confusing. When it comes to skilled therapy, it is important to see the right person, and it is very easy to mix up primary roles. There are great practitioners in both fields, but one might be slightly more suited to the particular ailment you are facing. So should you see a physical therapist or an occupational therapist for your treatment?
These questions are valid, and you must see the right person for your treatment. At EW Motion Therapy, our licensed doctors of physical therapy can treat many different conditions, including, but not limited to, orthopedic, balance issues, sports injuries, neurological disorders, and rehab after surgical procedures. Even if you do not choose EW for your physical therapy treatment, we still want to advise whether a physical therapist or an occupational therapist would be best to help you reach your goals.
This article will discuss the similarities and differences between physical therapists (PTs) and occupational therapists (OTs) and provide some advice on which one would be best for you to see. With this information, you can decide for yourself which practitioner you should reach out to.
How are they similar?
There can be a lot of overlap between the responsibilities of PTs and OTs. Starting in school, many aspiring OTs and PTs are in the same classes. Most are doctorate programs, typically lasting about three years, and both must be certified by the corresponding state board before they can practice. Licensure requirements can differ between states, but generally, each must pass an exam and have a certain number of clinical hours to receive their license to practice.
In many hospitals and rehab facilities, PTs and OTs see the same patients on the same day. In these cases, the PT may help a patient regain their ability to walk during a session, then that same patient would work with an OT on activities of daily living, such as buttoning a shirt.
If a patient only sees a PT or only sees an OT, there can be an overlap in what each seeks to accomplish, depending on your condition. Each will try to address each patient's movement needs. There are instances when your PT or OT may recommend treatment with their counterpart if they felt it was in your best interest.
How are they different?
It can be challenging to generalize differences between PTs and OTs. But, generally speaking, PTs mainly focus on gross motor skills of the whole body, like walking, running, lifting, or standing up from a chair. PTs also design treatment plans to alleviate pain related to specific conditions, such as back and neck pain. PTs will address strength and mobility of your hip, knee, and ankle with the goal of restoring or improving a functional movement like squatting or jumping. If throwing is the goal, they will work on restoring mobility and stability in your trunk, shoulder, elbow, wrist, and hand. A PT can also help you with daily functional movement, such as climbing stairs, getting in and out of a car, or getting out of bed easier.
Another area of focus for PTs is pre and post-operative rehabilitation. From sprains, strains, and fractures to sports-related injuries, PTs have a long history of helping clients return to an active lifestyle. For example, if you have ACL surgery, your doctor will send you to a PT for post-op rehabilitation. Whatever your needs and goals are, a PT can tailor their treatment to get you moving as best you can.
With OTs, generally speaking, they focus more on fine motor skills. OTs design interventions to help you accomplish minute but essential daily tasks, such as brushing your teeth, buttoning a shirt, or clicking a pen. While PTs will address the whole body, OTs generally retrain the upper extremities, including shoulders, arms, hands, neck, and head. Overall, OTs look at the fine motor things you are struggling to do in your daily routine, and they come up with plans to help you accomplish those things.
Which practitioner should I see?
Whether you choose a PT or an OT truly depends on your case, what is available in your area, and where your doctor or designated medical professional suggests you go for treatment. You should consult your doctor before you choose and explain precisely why you need treatment for some aspect of your mobility. Once you find the OT or PT that is right for you, you can rest easy knowing that they will do their best to help you move better about your daily life.
At EW Motion Therapy, our team is dedicated to patient success. If you are interested in our physical therapy services, fill out the Request an Appointment form on our website, and someone from our staff will contact you within 48 hours with your next steps.