The Top 3 Pilates Studios in Tuscaloosa, Alabama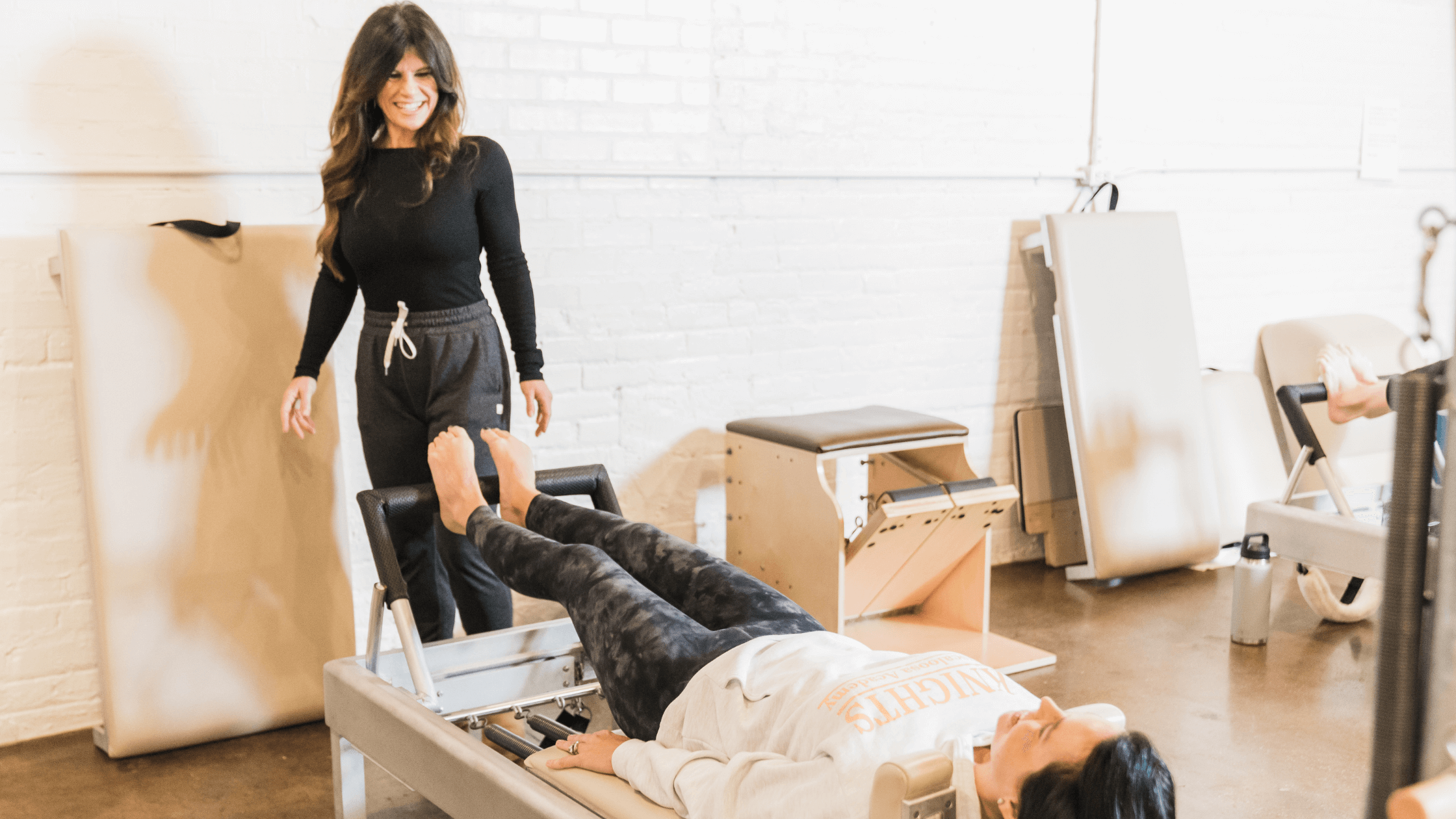 When you want to begin a new Pilates regimen, it can be challenging to narrow down your options. Many communities have a plethora of options for Pilates, and Tuscaloosa is no exception. In a college town so focused on sports, it's no wonder so many people use Pilates for their wellness regimen. With so many choices, how do you decide which Pilates studio is the best for your exercise journey?

EW Motion Therapy has been in the Tuscaloosa Pilates market for many years, and we understand the overwhelming amount of options in Tuscaloosa and Northport. We would love to help you pursue better core strength and balance, but we understand that this may not always be the case. Our ultimate goal is to help you find the right studio for your Pilates needs, even if you decide not to go with us.
To help you make sense of your options for Pilates in Tuscaloosa, we've made a list of the top 3 best-reviewed Pilates studios (above 4.5 stars on Google with at least 2 reviews) around Tuscaloosa, in no particular order. We have also included a little bit about each studio as listed on their website.

With this list, you can learn more about your options in order to make the best decision for your needs.
Pilates by Kim
Location: 1413 Juniper Ridge Lane, Northport, AL 35473
Google rating: 5/5 stars
Website: https://pilatesbykim.com/
Kim Wyatt founded her own Pilates studio in 2019, and she has been practicing Pilates herself for over 12 years.
University of Alabama Student Recreation Center
Location: 400 Peter Bryce Blvd, Tuscaloosa, AL 35401
Google rating: 4.7/5 stars
Website: https://urec.sa.ua.edu/
With a guest pass, the Student Recreation Center on campus offers reformer Pilates classes for various rates based on group size.
NorthRidge Fitness
Location: 300 McFarland Blvd, Northport, AL 35476
Google rating: 5/5 stars
Website: http://www.northridgefitness.net/
NorthRidge offers Pilates classes throughout their weekly schedule, as well as other fitness classes.
Finding the best Tuscaloosa Pilates studio for you
We hope this list will help you feel more confident as you decide where you would like to pursue your Pilates practice. We know your options in Tuscaloosa are plentiful, and this list is not comprehensive, but we want you to be informed of some of the most well-reviewed studios as you continue your research. Finding the right Pilates instructor for you can be a process of trial and error, but once you do, you have an encouraging partner who will continue to push you to be your best self.

At EW Motion Therapy we have had the privilege of serving Tuscaloosa for over 5 years, and we want to help you find the right Pilates classes for you. If you would like to know more about EW Motion Therapy's services, fill out the Request an Appointment form on our website, and someone from our staff will contact you in the next 48 hours with your next steps.