What Is EW Golf?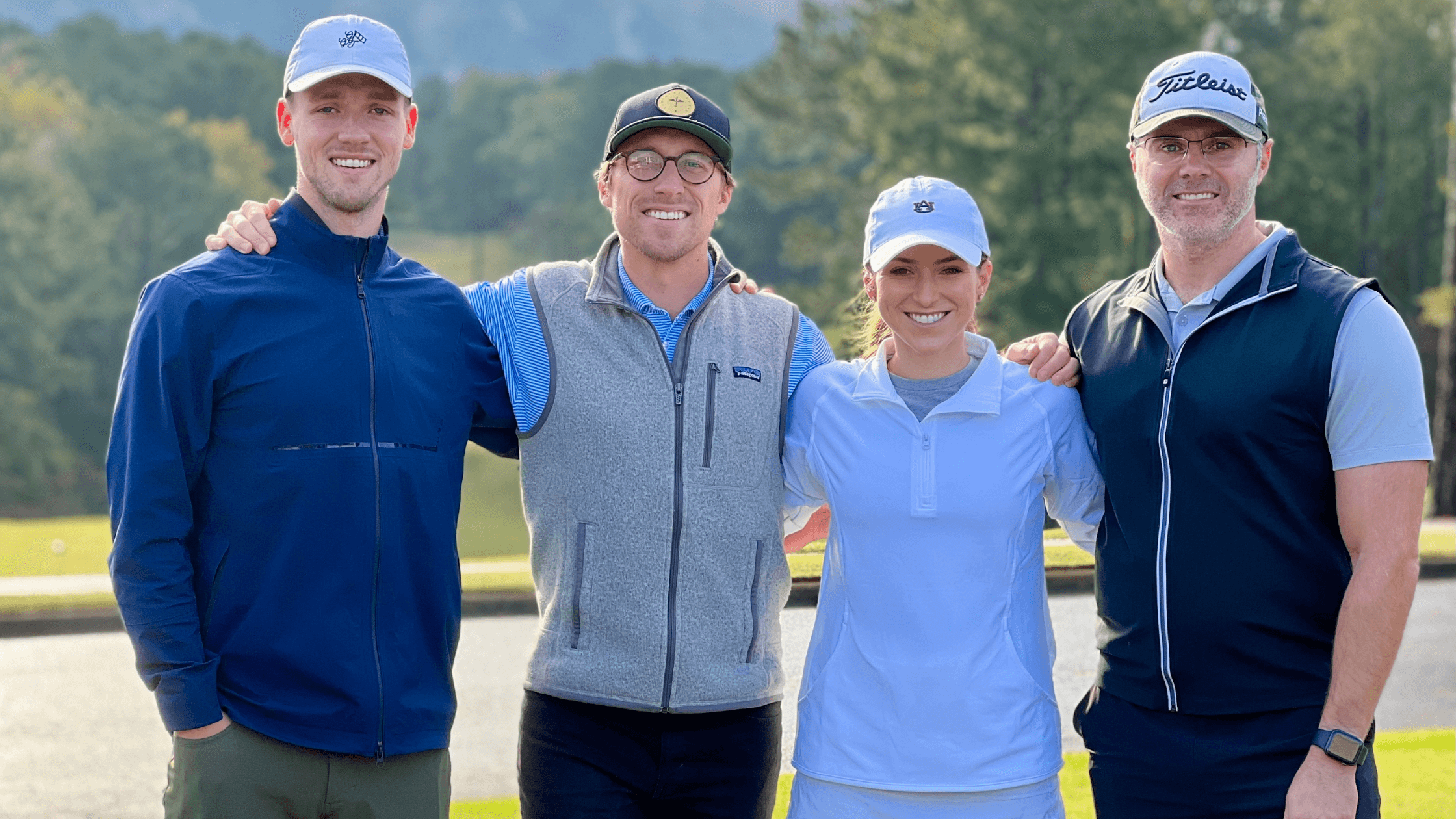 Licensed Physical Therapist, PT, DPT // Certified Dry Needling Specialist // TPI Level 1 Certified // BaseU Hitting and Pitching Certified // EW Motion Therapy Homewood
Golf is a sport that looks easy but is certainly not. When playing the game, minute movements make all the difference - if your foot is only slightly turned at an angle, your whole swing could be off. Many golf instructors and swing coaches are great at teaching body mechanics and making sure your drives go where you want, and it really is challenging to play golf well without proper instruction. Where should you go when you want instruction that looks at your whole body?
You could go to the pro shop at your local club and speak with the head pro about who they recommend for lessons. They will assuredly direct you to a great person. But what if you are having back pain when you play golf, and you want to know why? Instructors and swing coaches can tell you what is happening with your stance or swing and how to fix it, but not necessarily why you are having pain when you move a certain way. Pain may not even be your issue - maybe you cannot reach into that backswing your coach recommends.
It can be frustrating when a swing coach tells you how to fix your swing, but your body cannot physically accomplish what your coach is telling you to do. This frustration inspired us here at EW Motion Therapy to create our EW Golf program. Our physical therapists and motion specialists are here to help you improve your golf game. They will use their physical therapy background to evaluate your body's movement patterns and create an individualized program that will optimize the game plan you develop with your swing coach.
Let's drive (haha) a bit deeper into why we created the EW Golf program, what makes it different from traditional coaching, and some of the benefits golfers like you can take from our expertise. Then you can decide whether you want to sign up for a session to learn how to move better to hopefully golf better.
EW Golf 101
EW Golf optimizes the performance of golfers, prevents injuries, treats injuries when they do occur, and promotes recovery. Physical therapists created this program not to replace a swing coach or golf pro but to complement their knowledge.
Our motion specialists use EW's unique hands-on approach and 20+ years of experience to evaluate your movement and identify deficits that might be limiting your game. We explain the science behind your movements and how you can improve, so golfers in our program can stay on top of their game and enhance their overall performance.
Why golf?
At EW, we have long recognized the need for this program in our city. We have many clients who are avid golfers and have issues with pain while playing. They have often expressed the desire for a program that uses our physical therapy expertise to improve their overall golf experience. Country clubs have swing instructors and pros, but in most cases, there is no one at the club with the knowledge to explain why the golfer was experiencing pain when they played.
We also realized that Birmingham is a golf hub in the southeast. We have five major country clubs in our city alone and two dominant college golf teams, so that comes out to a lot of Birmingham's population being serious golfers. Our EW Golf team is led by Riley Manasco, Mallie Rickard, and Mason McAnnally, three physical therapists and golfers who want to share their passion for the game.
To perform golf evaluations, members of the team must have earned a doctorate of physical therapy and a certification from the Titleist Performance Institute (TPI). Together with our other motion specialists, they are ready to help you make your golf game better.
What makes EW Golf different?
If you already have a swing coach, why do you need EW Golf? Because, as experts in the science of motion, we can help your body perform the swing your coach is asking you to do. We can tailor an individualized program to improve your stance, backswing, follow-through, distance, and other aspects of your game.
This program is complementary to the work that swing coaches and pros do. Swing coaches can look at your range of motion and help you better sequence your movements as you swing. We can take that knowledge and explain the science behind why you can move better in a certain way. Many physical therapy or other exercise programs are not specific to your golf game - this is what we want to change.
Whether in business or sport, surrounding yourself with the best team yields optimal results. Golf is no different - welcoming one of our movement experts into your coaching team can be the missing link to improving your golf game. Let us help you increase your swing efficiency and the power behind your drives by optimizing your functional mobility. Then, you can work toward making the best shots and accomplishing your goals.
How can I sign up?
Our EW Golf program is charting an exciting path to become one of the premier golf programs in the state. We want to help all Birmingham golfers move better so that they can golf better. If this sounds like something you wish to explore, fill out the Request an Appointment form on our website, and someone from our staff will contact you within 48 hours with your next steps.