Does Health Insurance Cover Physical Therapy?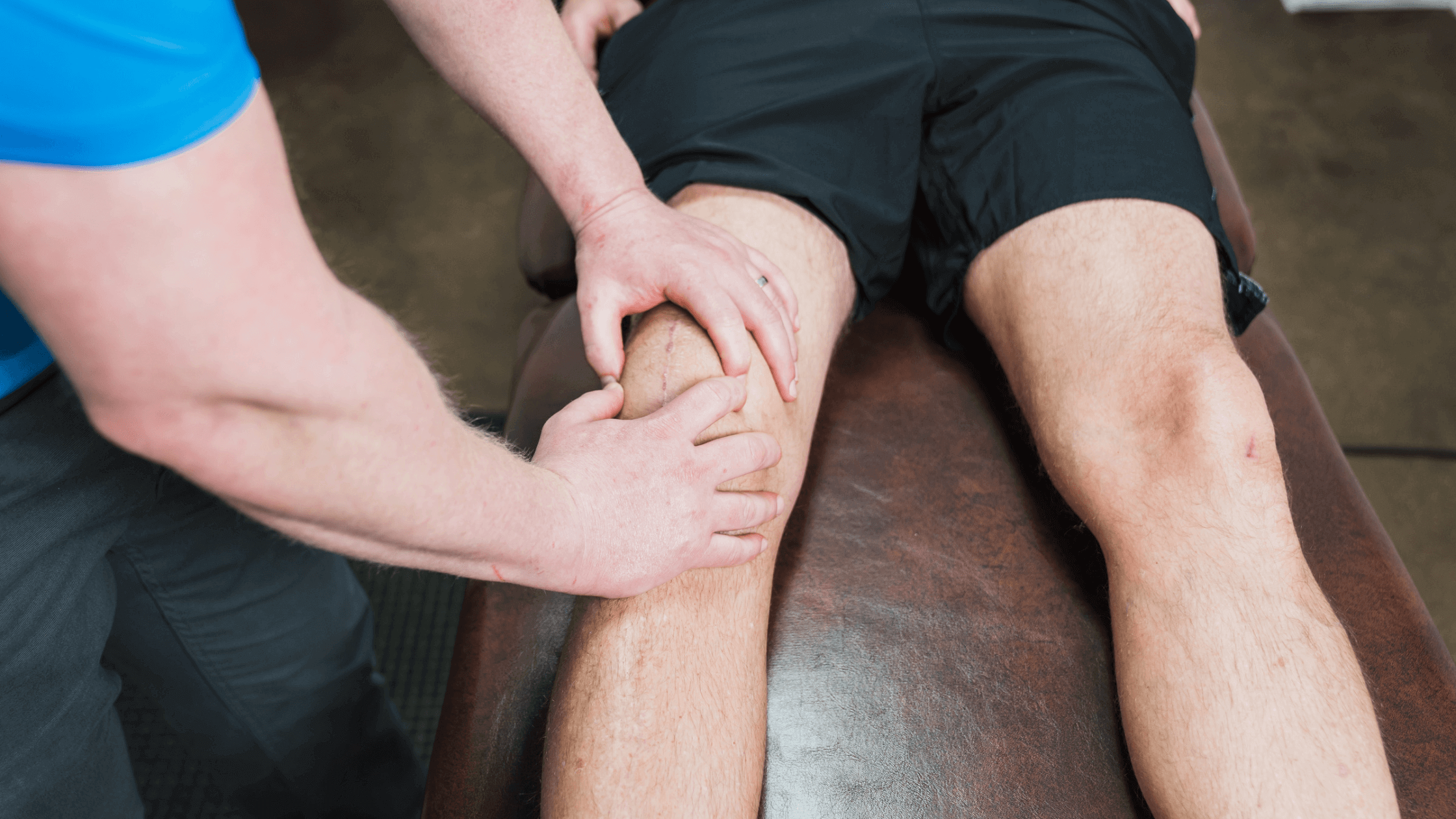 When you want to begin physical therapy, the cost of your treatment can be a big question. For those with health insurance, it is important to understand what expenses your insurance will cover and what you will have to pay for out-of-pocket. Physical therapy pricing can vary, and insurance terms & conditions can be confusing, so worrying about cost can cause you undue stress.
Having health insurance often lowers your out-of-pocket cost. Since every insurance plan is different, it is important to know the specifics of your plan, including your deductible, co-pay, and/or co-insurance before you come into your first appointment. Depending on your policy and provider, this information can sometimes be difficult to find.

At EW Motion Therapy, we understand health insurance plans can be confusing. About 90% of our patients use health insurance to cover some or all of their treatment costs. Our team is trained to verify your eligibility, benefits, and referrals, and we are here to help answer any questions about insurance. Even if you are not an EW patient, we want you to be informed so you can make the best decision for your health.
Let's walk through the specifics of when physical therapy is covered and not covered by health insurance. With this information, you can feel confident when you start physical therapy that you have awareness of what your out-of-pocket cost might be.
Will my insurance cover physical therapy?
With the vast majority of insurance plans, your physical therapy should be covered if you have a referral or a signed plan of care from your doctor or qualified medical professional. If you get a referral from your doctor, the doctor will call, email, or fax the referral to their clinic of choice. Next, the clinic will reach out to you to schedule an appointment.
If you want to start therapy without a referral, then the clinic will usually call your doctor and request a referral, so that you can begin your treatment. Some insurance plans will pay for an initial evaluation without a referral, but for insurance to cover continued treatment, most state guidelines require a referral or a signed plan of care. Coverage ultimately depends on your specific plan, and reaching out to your insurance agent to ensure your coverage is never a bad idea. You can usually contact your insurance by phone or through an online portal.
Some insurance plans will need a pre-certification to cover physical therapy. Pre-certification means that the clinic would have to submit a request to your insurance company for them to cover your treatment, which includes the referral from your doctor and the appropriate paperwork. Your insurance provider should tell you whether your specific plan requires pre-certification, but if you are unsure, you can call to check, and you should do that before you make your first appointment.

There may be some additional provider-specific intake paperwork for you to fill out, depending on your insurance plan. When this is approved, you can continue your treatment knowing that your insurance is taking care of some or all of the cost.
When would insurance not cover physical therapy?
Some physical therapy patients choose or may have to self-pay (pay entirely out-of-pocket) for their therapy. At EW Motion Therapy, we have a small percentage of patients who self-pay for their treatment. There are a few reasons, other than not having insurance at all, that a patient would use this method.
First, some insurance plans have very high deductibles that are difficult to meet. Just to review, a deductible is a set amount that you would have to pay off for your insurance policy to start covering any additional costs. Some plans have deductibles in the thousands of dollars, so it may save money for these patients, in the long run, to self-pay for their treatment. With some plans, your payment toward your deductible may cost more than the clinic's self-pay rate. The amount you pay toward your deductible can vary, but the self-pay rate of the clinic is a set amount.
Second, there are a few types of therapy (non-covered services) that insurance will not cover, even if they benefit your condition. In many instances, your therapist will point these out to you before they implement them into your treatment plan, but the vast majority of physical therapy treatments are covered.
Third, your insurance will most likely require you to have a current, up-to-date referral or signed plan of care. If your doctor's referral or signed plan of care has expired, but you wish to visit your therapist for a check-up after that date or number of visits, insurance will probably not cover further treatment without an updated referral.
There are a vast amount of insurance plans that can be used for physical therapy. By reviewing your coverage stipulations before you come in for your first session, you will ensure that your plan will in fact cover your treatment. The next step to ensuring your insurance will cover your treatment is calling your clinic and asking if they accept your insurance. At this point, they will give you options if they don't accept your insurance and be able to provide you alternative ways to be seen.
How should I pay for my physical therapy?
The best way to stay on top of your physical therapy cost is by paying at each visit. If you have a good insurance plan that will cover the vast majority of your therapy, then you should definitely use your insurance. If your insurance plan's deductible is extremely high, then self-pay may be your most affordable option. Each clinic has a set self-pay amount, and your therapist can help you budget out your individual payments. A third option is using a medical spending account if you have one, which allows you to use pre-tax money for qualified medical expenses. If you don't have insurance, self-pay is your only option. If you are struggling to self-pay for your sessions, your therapist can tailor a care plan to fit your budget so that you receive the therapy you need.
Depending on your insurance coverage, it can be difficult to determine your out-of-pocket cost before you visit the front desk to pay after your session. There are many other things that can increase your treatment cost, and if you would like to learn more about these things, read our physical therapy pricing guide for more information.
What will my out-of-pocket cost be?
Figuring out how much physical therapy treatment will cost can be difficult, but we are here to help you find the answers. There are many different things that can influence the cost of your treatment, and if you would like more information on these factors, feel free to read our physical therapy pricing guide or watch our physical therapy pricing guide video for more details.
Whether insurance will cover our therapy is a concern we hear from patients all the time. Because we never want to turn any patient away, at EW Motion Therapy, we accept any insurance plan from any provider. We accept Blue Cross, United Healthcare, Viva, Cigna, Tricare, Humana, and Medicare advantage plans at all our locations. If you are seeking treatment in the greater Birmingham area or Tuscaloosa, and EW sounds like the right place for your treatment, fill out the Request an Appointment form on our website, and someone from our staff will contact you within 48 hours with your next steps.